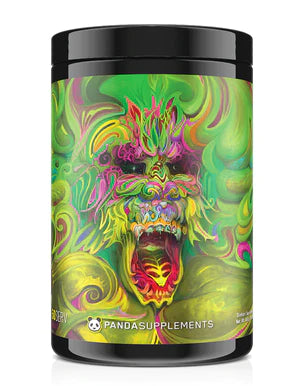 PANDASUPPLEMENTS
ALL NEW! RAMPAGE - Limited Edition Pre Workout (Goblin Juice) Limited Edition Flavor & Formula
Sale price Price $39.99 Regular price $56.99
imited Edition Formula & Flavor 
WARNING: This is an Extreme PRE! Start with 1/2 Scoop to gauge tolerance. 
FOCUS: 800MG Alpha GPC
PUMP: 6G L-Citrulline 
PUMP: 750 MG Agmatine Sulfate 
TUNNEL VISION: 1000MG L-Tyrosine 
ENERGY: 400MG Caffeine (3 Different Sources)
UNLEASH the RAMPAGE in YOU!
Ladies and gentlemen, brace yourselves for the grand unveiling of the new limited edition RAMPAGE! This exclusive formula has been meticulously crafted for the fearless souls who yearn for the euphoric, feel-good high-stim sensation that only Rampage can provide.
As we embark on another limited run, we would love to give you some insight on why we do that. It's because we thrive on the feedback and insights of our devoted fans like you! Your invaluable feedback helps us fine-tune our formulas, pushing the boundaries of excellence as we strive to bring you the best we possibly can. Ingredient in products are important, but its sometimes the combinations of Stims, pumps, focus ingredients that can create something special. 
So, get ready to unleash the RAMPAGE within and join us on this epic journey, for this limited edition RAMPAGE that promises an experience unlike anything you've ever encountered. Get your hands on it, and let the adventure begin before its all gone!
Directions: